According to the daily output of chicken manure per chicken, to dispose of the chicken manure and other kinds of organic matters more reasonable, SX machinery provides many options based on the material amounts and budget scales for your projects. They can be roughly divided into two types: machines for small scale processing and line systems for large scale fertilizer production.
1.How to process chicken manure for small scale chicken farm?
1.1.Dewatering, the best solution for wet chicken manure management
If there are less than 10000 chickens in a chicken farm, or total daily defecation there is below 1000kg, Shunxin Dewatering machine is a more ideal and reasonable option.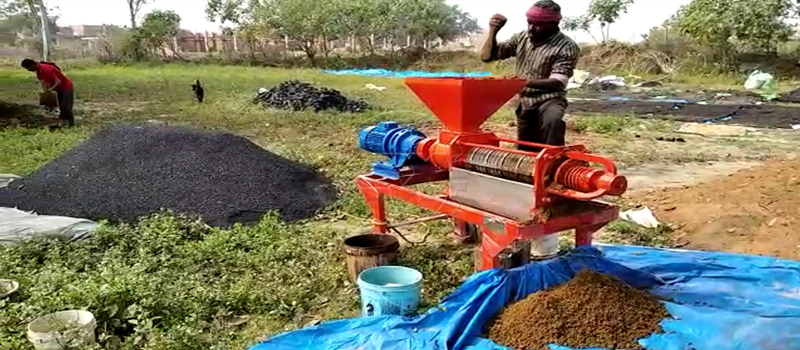 Feedback on Dewatering machine on layer dung from Shunxin client in India
What Shunxin Dewatering machine, a.k.a. Shunxin Solid-liquid Separator does is to separate solid manure matter from the manure fluid. Here's how it works: two ways to feed raw wet chicken manure: manually feeding the material into the upper hopper or automatically pumping it through a water pump into the separating section; it starts to dewater the solid manure from the watery sewage through screw extrusion for further processing needs.
Shunxin Dewatering machine can process wet chicken manure with moisture higher than 60% into dry material at about 30~40% level. You can apply the separated material directly to crops/plants in the soil as fertilizer. It's also very suitable for long-term storage after simply drying and winding. Another profitable idea is to sell it to organic fertilizer manufacturers for the further production process, etc.
1.2.Closed fermenting, a new technology of tank system to process chicken waste quickly without bad smell
Most farm owners are suffering from many problems caused by raw chicken manure such as the terrible exuded odor, large area that is taken, or the long time for composting. If you have higher requests on the processing with a considerable budget, Shunxin machinery provides a new technique to process chicken litter: the Shunxin Fermentation Tank.
Among its accessories, the feeding and discharging devices can automatically deal with raw chicken manure to fine organic compost within 7~10 days. And the dimension of this equipment is very small, helping speed up the fermentation to save place faster. With its deodorization and dusting systems, Shunxin Fermentation Tank can remove the bad smell and dust of raw chicken manure during the processing.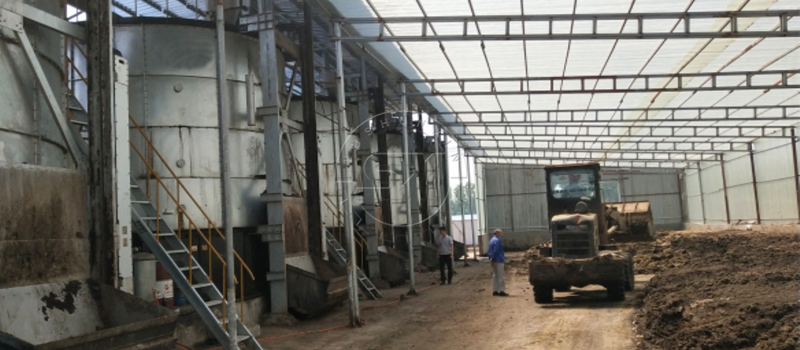 Chicken manure powder to be processed in Shunxin Fermentation Tank in Philippine
After the fermentation, the moisture of the chicken waste material will be processed to about 20~30%. Agro farmers or gardeners can apply the fermented material directly to crops/plants in the soil as fertilizer. Organic fertilizer manufacturers can as well use it into the fertilizer production line for further processes. You can also dispose of it into bags for long-term storage, or take it into the market for some profits, etc.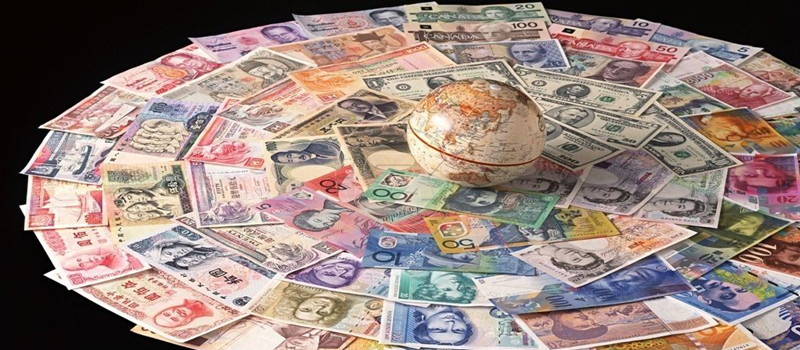 Are you ready to consider making profits globally?
1.3.Composting, top way to process chicken waste piles
Shunxin Compost Turning machines are designed to handle larger material capacities. For more chickens in bigger farms, with waste around easy to collect, the amount of manure will be larger to process. In this condition, you can use Shunxin Turners to compost the animal manure stacked up into long piles.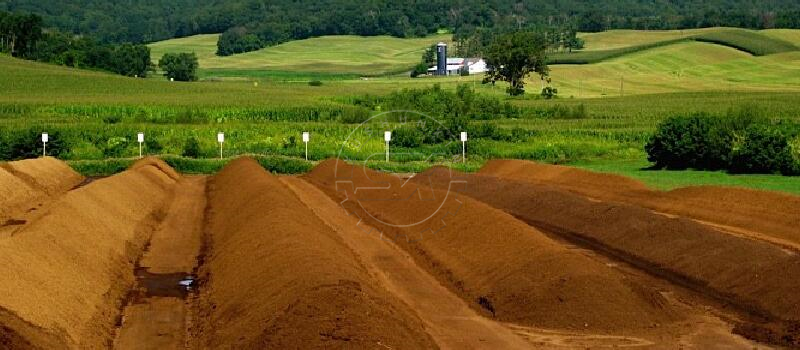 Composting site for animal waste disposal of Shunxin client in Myanmar
Using the piles stacking technology for chicken manure processing, the composting site can be set directly near the raw material area of the farm. It's OK for the workers to operate the composting turners in a simple shed area, or in the open area outside without any special workshop. No matter you have a small farm or a large one, Shunxin Engineers will design a suitable plan for your composting area according to the total chicken manure, and help you know better about the turning machine types and how they work. Normally, the width of raw material pile is setup to 1.5~6m, depth to 0.8~1.5m, and length can be designed according to the actual situation at the working site.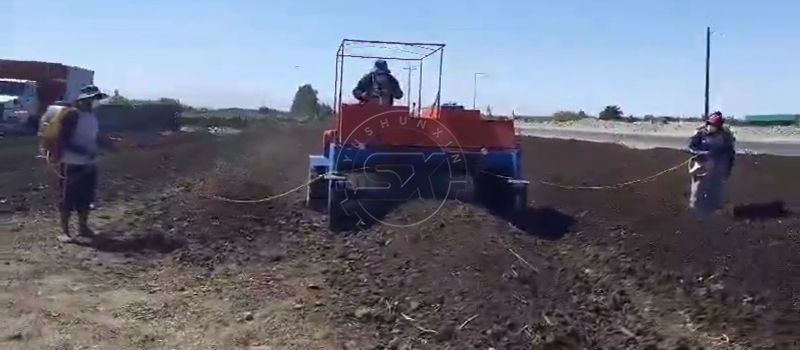 Peruvian client applying Shunxin Moving Turner for chicken manure composting
Shunxin Moving Compost Turner is a minimum machine model to process fowl droppings with a handling capacity of 300~500 m³/hour. It takes the four-wheel design, very easy to operate as long as the operator can drive a car. Using diesel power, you can drive it forward, backward, and turn around. The machine is equipped with a set of turning teeth, which can crush, toss, fluff and stir the strip piles of raw chicken droppings materials during the composting.
In addition to the composting function, many customers also use it for other purposes, such as transporting goods or as a vehicle. Therefore, it has become one of the most popular equipment for farmers to process chicken manure. To know more detailed specifications and accurate price of this machine, welcome to send your machine inquiry and our Sales Representatives will contact you soon.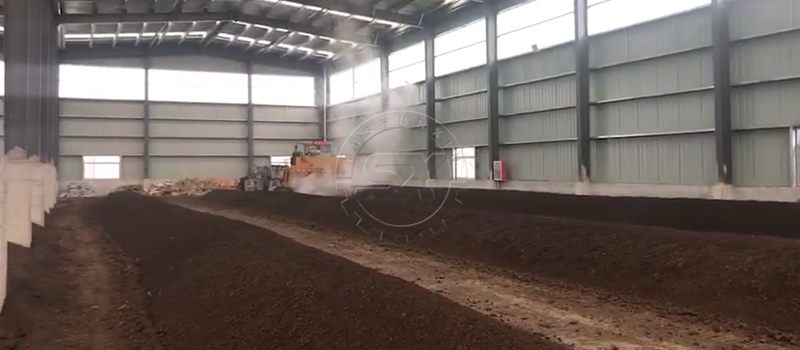 Great performance of Shunxin Crawler Turner in Chicken waste processing project in Malaysia
Applying the ground piles fermentation method, Shunxin Crawler Compost Turner is a more economical choice to save working place and manpower. Shunxin machinery develops 3 most commonly used machine models to handle capacities from 500m³/hour to 1500m³/hour. Working mode similar to Shunxin Moving Turner, the worker can drive the Crawler Turner to turn and toss the stacked raw chicken manure once the temperature of material piles reaches about 60ºC. In this way under aerobic conditions, the decomposition of raw chicken manure materials can be achieved for further process.
In addition to the above two machine types on strip piles, Shunxin Machine also provides the following more popular options for channels or channel types. The following content is for you to choose: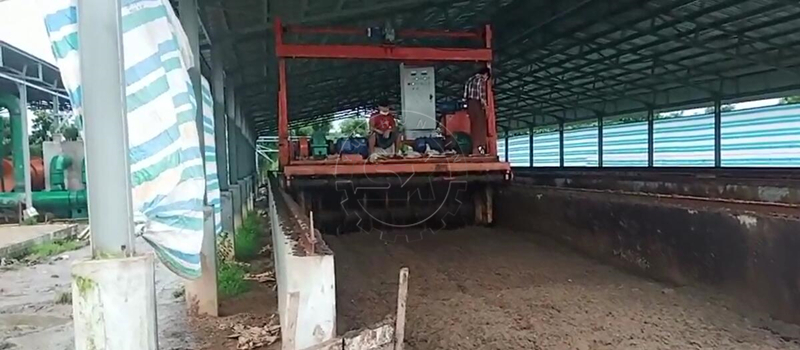 Myanmar client resting on Shunxin Groove Turner working on his chicken manure fertilizer project
Shunxin Groove Compost Turner is also called Shunxin Rail/Track Type Turner, used for water removal from raw chicken waste and its fermentation process. Many clients will add other kinds of organic waste such as livestock manure, straws or sawdust to chicken manure raw materials according to our recommendations.
As shown in the Myanmar project site picture, Shunxin Groove Turner is working on the composting channel. Usually the channel width is about 2.5~30m, and the channel height is about 0.8~1.8m. We have different types and models and can design the channel size and numbers according to your different composting needs.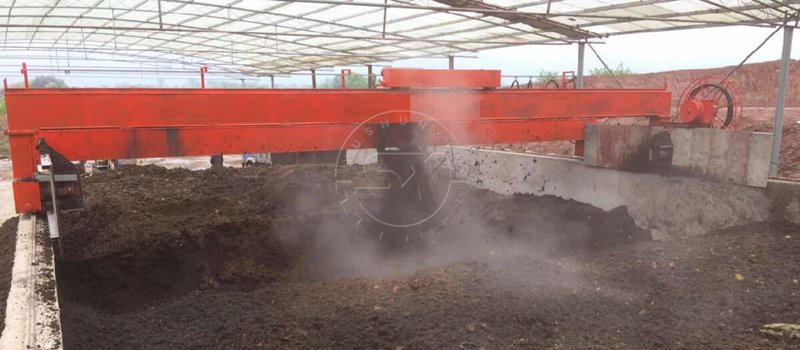 Powerful Shunxin Wheel Turner for a large composting project in Korea
The machine span varying from 10m to 30m at most and processing depth about 1.5~3m, Shunxin Wheel Turner is customizable and suitable for large capacity composting operations. The energy consumption of it for the same handling capacity is 70% lower than other turner types because we adopt a unique transmission mechanism at high efficiency. At the same time it is equipped with a completely automated electrical controlling system, so manpower can be saved from the composting operation.
It's known to farmers friends who often deal with chicken manure that fully natural fermentation takes fast like 4-8 months, or slow more than one year. Compared with this, the fermentation speed can be accelerated to only about 20 days to process chicken poops compost with Shunxin Compost Turning machines. After composting, the water content of chicken manure is processed to about 20~30%, drier than that after dewatering.
For better profit, you can sell the compost to crop farmers to be directly applied for plants in the soil as fertilizer, or to fish farmers as fish feed, or to organic fertilizer manufacturers for the further production processes, or put it into bags for long-term storage or selling, etc.
2.How to make the best chicken manure compost?
2.1.What components can be added to speed up the chicken manure fermenting process?
The Shunxin technical team found that animal manure is rich in NPK nutrients. Another source is NPK fertilizer, able to directly increase the NPK content in the final fertilizer product. We can adjust the ratio in the chicken manure processing to the most appropriate value to promote the microorganisms and accelerate fermentation.
Meanwhile, many other kinds of organic waste commonly found in rural areas are rich in carbon element such as cow dung, sheep waste, straw, sawdust, grass ash carbon, corn stalks, fallen leaves, soybean stems, peanut stems, etc. We can use them as auxiliary into the raw manure materials for better fermentation. These auxiliary materials can help adjust the C/N ratio of compost, absorb a large amount of water in fresh chicken manure and generate heat, accelerate the fermentation cycle of chicken manure, and at the same time kill bad bacteria, viruses and parasites in the raw manure materials.
2.2.How is the carbon-nitrogen ratio for auxiliary material to increase chicken dung compost nutrition?
Organic matter is the main nutrient for composting microorganisms. While Carbon is the basic energy source of composting microorganisms and the basic material of microbial cells. This means that the C/N (carbon-to-nitrogen) ratio plays an important role in the fermentation process of raw chicken manure materials and the nutrient content of the final fertilizer. Therefore, we need to adjust the C/N ratio in organic matter during the chicken manure processing to the most appropriate value to promote the microorganisms and accelerate fermentation.
Thanks to many data from our clients' feedback, we find that the most appropriate C/N ratio for microorganisms growth and reproduction should be (25~35):1. Normal practice is that the ratio of chicken manure to auxiliary materials is usually (2~3):1 for composting processing. So, combined with long-term agricultural theory and practice after multiple experiments, we have calculated that the best ratio of various raw materials for the chicken manure organic fertilizer project is: chicken manure (60~70%) : auxiliary materials (20~30%) : NPK fertilizer 10%.
2.3.Is there any more method on how to accelerate the composting better?
Yes. Shunxin machinery will provide a suitable equipment model for your unique processing needs, or design a complete customized fertilizer production plan according to your project situation. After the detailed project plan and equipment order are confirmed, Shunxin Machinery will exclusively provide a bag of organic fertilizer starter at the time of delivery for you.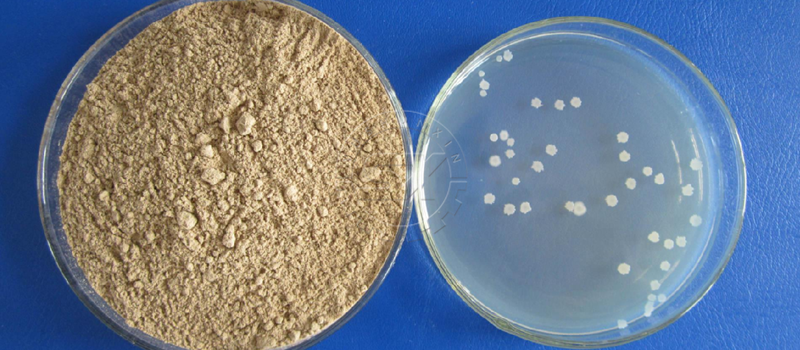 Perfect powder product of Organic Fertilizer Starter for better composting from Shunxin machinery
The main components of the starter are complex bacillus, yeast and enzyme preparation. It also contains high levels of organic matter and humic acid, widely applied for the composting process for livestock and poultry excrement, straws, dregs and organic residue, etc. Only a small dose of the starter used during the disposing process, the organic raw materials can get decomposed quickly and release a lot of heat. Amounts of harmful bacteria and parasites within will be killed as well. This makes the organic fertilizer starter significantly improve the completion rate of raw chicken manure compost, and the fermentation process can be accelerated to 15 days.
Whether you only need to process a small amount of chicken manure material, or to deal with the resulting animal manure in time on a small and medium scale farm, or have special professional and accurate needs for composting, the above options can help you achieve. If you have more than 100,000 chickens on your farm, or you need to treat a large amount of chicken manure raw materials such as more than 10tons per day, or have more and higher requirements for final fertilizer products, then you will find that the following technical solutions will be your better choices. These technologies can provide your fertilizer business with scaled and more profitable powder and granule products.
3.How are the processes for scaled chicken manure processing?
3.1.Chicken manure powder fertilizer production line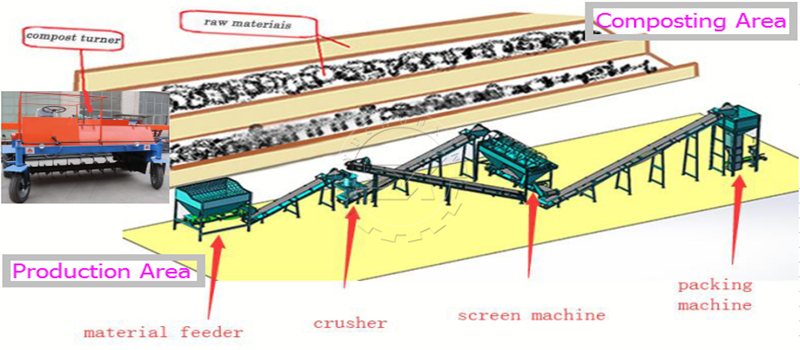 Diagram of Shunxin Powder Fertilizer Production Line for scale chicken manure processing
The final powder fertilizer product comes from the relatively primary composting process, while it is more regular and uniform in appearance, so more conducive for sale at a higher price. Most feedback from end customers like farmers and gardeners shows that it is faster absorbed by the soil with better fertilizer effect for the crops or plants thus more popular in the market.
Normally it contains 2 sections in a complete powder organic fertilizer production project: the Composting area and the Production area. After composting, the raw chicken waste material will goes into each process of fertilizer processing. All the processes in the Powder organic Fertilizer Production Line as included are: Composting – Feeding – Crushing – Screening – Packing.
a.The first process is to ferment raw chicken waste in the Composting area. If it's available, adding other kinds of organic materials can make the nutrients in the final powder fertilizer product more comprehensive and balanced. For specific operation recommendations, please refer to the introduction above on the composting process of raw chicken manure materials.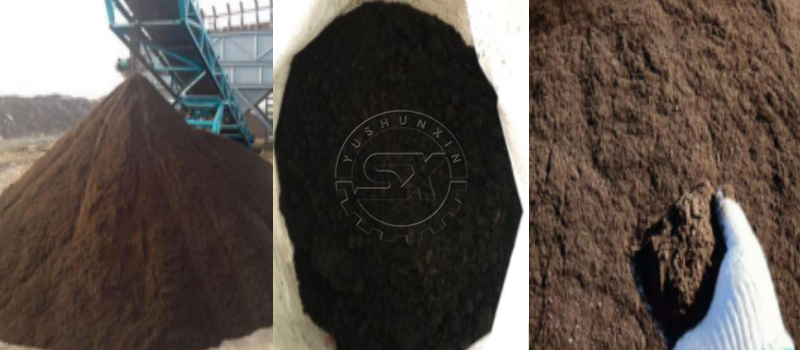 Chicken / Sheep / Cow manure material powder after composting process
b.After the fermentation of the chicken manure is completed, the fermented material will be loaded to the Production area by a Loader to start the fertilizer making process. As the first process in the production line, the Feeding machine there will keep constantly feeding the incoming material from the Loader to the next Crushing process with help from the Belt Conveyor.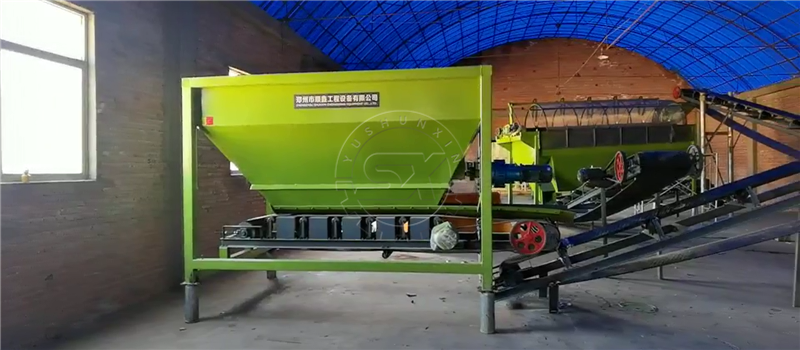 Shunxin Feeding machine working at project site in Algeria
c.Most of the composted raw chicken manure can be turned into powder, while there will be a small number of large particles, hard balls or big caking left after the composting process. Shunxin Crushing Machine will work on the small number of oversized fed by the Belt Conveyor and grind it into qualified powder for the Screening process.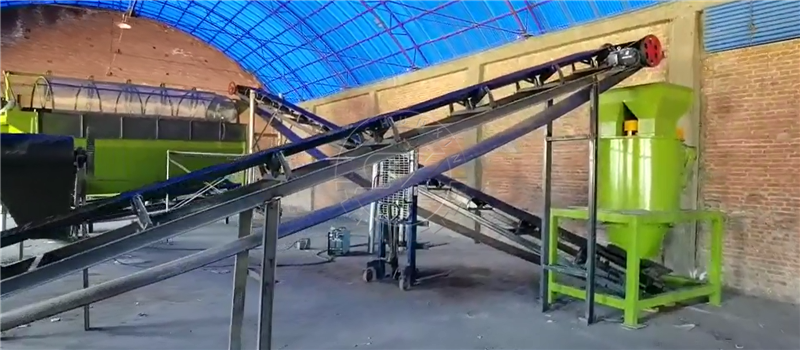 Shunxin Crushing machine working at project site in Algeria
d.Shunxin Screening machine is used to separate the uncrushable objects like small bricks or stones not suitable for packaging from the qualified powder. You can dispose of it accordingly. The Belt Conveyor will take the most qualified chicken manure powder to the Packing process.
Shunxin Screening machine working at project site in Algeria
e.Shunxin Packing machine will treat the chicken manure compost product into bags as the final powder fertilizer product as needed. You can set up the weight of a single bag of finished fertilizer to the Packer according to the market demand and your actual requirements. It's equipped with accessories of loading, weighing, sewing and conveying devices. The Packing machine works at a very high level of accuracy. The weight of each bag of end fertilizer product can be controlled at a range of 5~50kg, and the allowable error under normal circumstances does not exceed 1‰.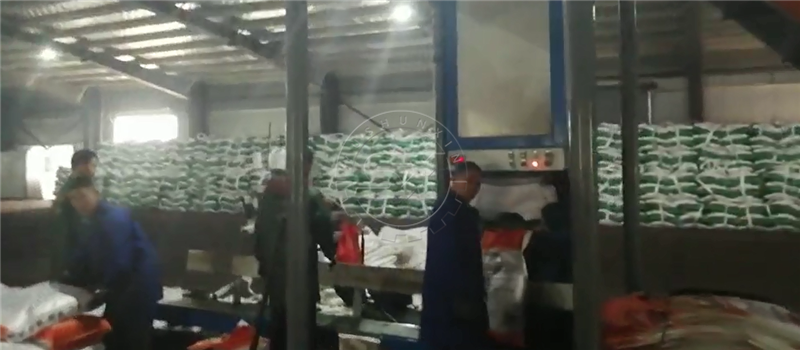 Chicken manure material processed into powder organic fertilizer in bags
3.2.Chicken waste to organic fertilizer granulating process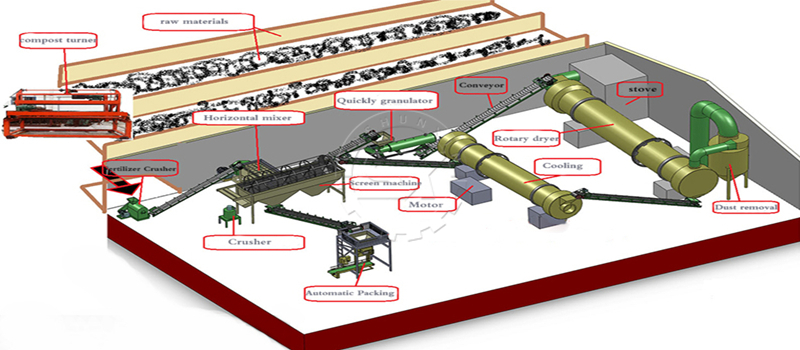 Diagram of Shunxin Granule Fertilizer Production Line for scale chicken manure processing
Based on the powder fertilizer production process (without the powder packing process), the final granular fertilizer product can be obtained after the granulation processing of the chicken manure powder that has been composted and grinded. Therefore, apart from the packing process (the granular organic fertilizer project uses the granular packing process), a powder organic fertilizer production line with the same output is usually included in the granular organic fertilizer production line.
This treatment process is suitable for scale commercial production of organic fertilizer. The end product can be stored for a long time with better fertilizer effect on crops or plants and longer lasting, so the price is higher and it is most popular choice in the fertilizer market.
Normally it includes 2 sections as well: Composting area and Production area. The common processes in a Granule Chicken Manure Organic Fertilizer Production Line are: Composting – Feeding – Screening – Crushing – Granulating – Drying – Cooling – Packing. Shunxin Technical Team will flexibly design a special process according to your project site and the required output of finished chicken manure fertilizer.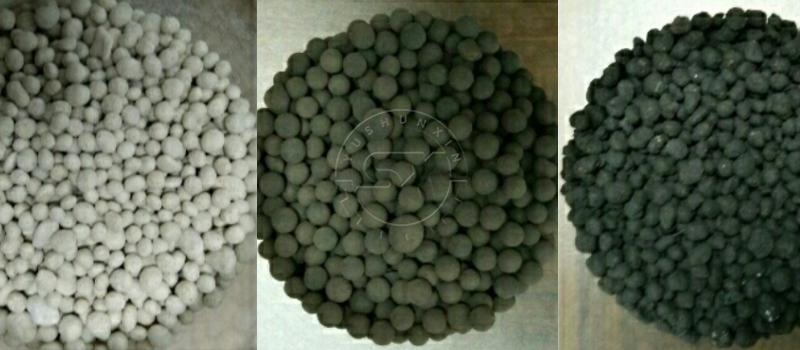 Chicken / Sheep / Cow manure material granules after granulating process
a.If the raw material is raw and unprocessed yet, the first process is to compost it same as in powder fertilizer project in the Composting area. For professional suggestion from Shunxin machinery on specific operation recommendations, please refer to the introduction above on the composting process of raw chicken manure material, to mix other kinds of organic material for more nutrients in final fertilizer product.
b.Fertilizer production process starts from here. You can apply a forklift loading machine for transporting the composted material from the Composting area into the Feeding machine in the Production area. The Feeding Machine will successively process the composted material to the next Crushing process.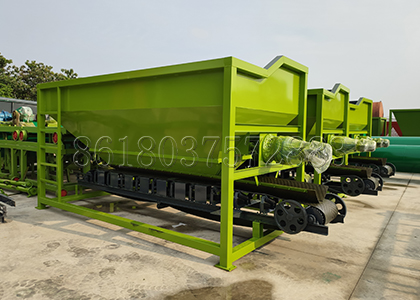 c.The Belt Conveyor will take the composted chicken manure material for Crushing. Shunxin Crushing Machine performs very well on the organic material compost into fine-for-granulating powder in the process.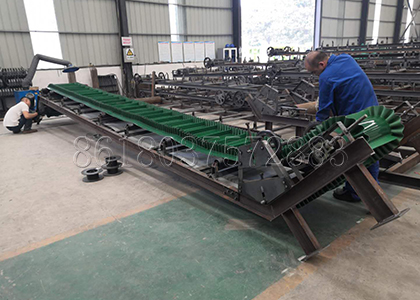 d.A small number of large particles, hard balls or big caking left after the crushing process will affect the granulation in the next process. The Screening machine will filter the bigger-sized material out back for re-crushing to powder, and the qualified powdery material for granulating.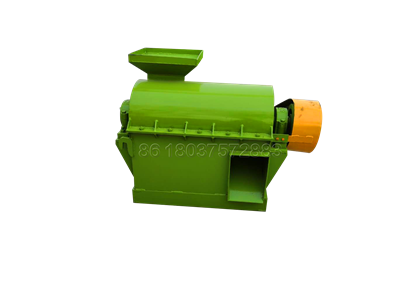 e.The moisture of the dewatered or composted material at about 30% is very suitable for granulation. The Granulating machine will turn the powder material into round fertilizer granules at its working principle.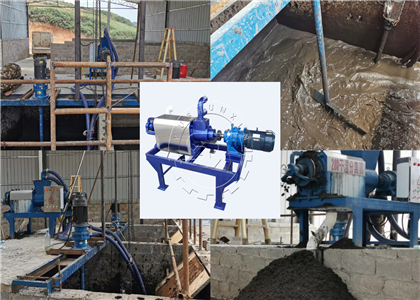 f.At the Drying & Cooling process, with help from the Fanning and Dusting accessories, the moisture in the granules can be dried out and granules get cooled down for the next Packing process.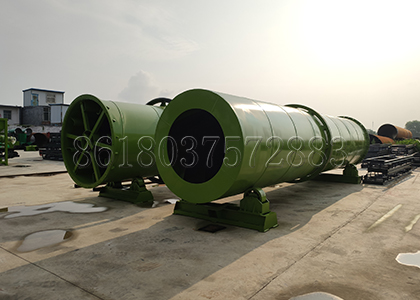 g.Clients use Shunxin Packing machine to pack the granules into bags as final fertilizer product as needed. With accessories of loading, weighing, sewing and conveying devices, the packing range can be (5~50)kg/bag*(240~360)bags/hour.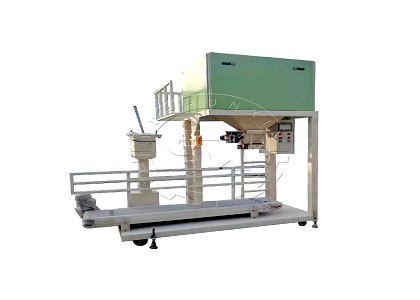 In addition to the above treatment processes, Shunxin machinery will suggest many of our clients add some special treatment according to their own processing needs.
For example, you can consider the batching and mixing treatments before the granulation to improve the nutrient content of the final fertilizer. They can add different kinds of raw materials such as NPK/Urea powder and mix them at the corresponding amount evenly specified in the production formula;
Some clients also prefer the Coating process according to the established production plan, for the dried and cooled granules before packing with different colors, polyurethane or other coatings to better meet better market needs and extend the storage time of the fertilizer products.