Among different plans for organic fertilizer production from Shunxin machinery, many of our clients have selected our special designs for their plans for small scale organic fertilizer plants. As they are aware of the importance, wide suitability and applicability of organic fertilizers in agriculture, as well as they know that from the different types of fertilizers, material for organic fertilizer comes the easiest and cheapest thus the market is amazing meanwhile costs the least.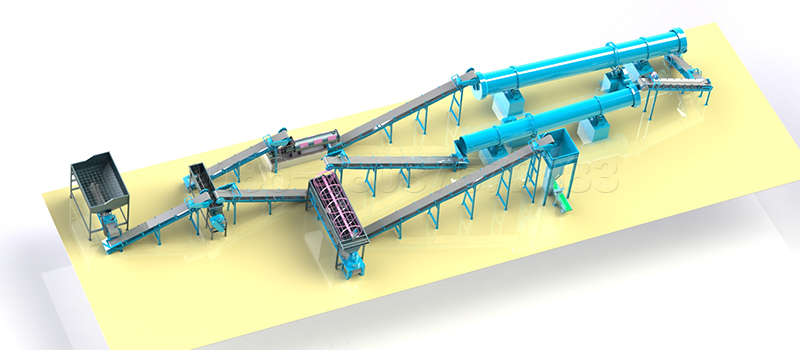 A small scale organic fertilizer plant can provide you a great opportunity for a sample business plan for organic fertilizer production. Even if your budget is greatly restricted, one piece of equipment is enough to help you realize the organic fertilizer business. At the same time it will help you ensure the advantages and popularity of organic fertilizer for the peasants and gardeners. You do not need to worry about the manpower cost to start an organic fertilizer company with a small scale. In fact, it only needs 1~3 people. Meanwhile the equipment for small scale is powerful but not big as well. As a result, you can set it up at a corner as needed to save space cost.
Shunxin machinery has been working on the fertilizer equipment for many years long before its foundation in the year of 2005. With equipment application and project installation in more than 60 countries and regions in the world, we have obtained a lot of excellent reputation and praise by our excellent product quality and great service level. If you are preparing for a small scale organic fertilizer manufacturing company, welcome to read through this article for your reference to know better about the fertilizer equipment, and contact us with your basic information. We can suggest the most suitable machine model or project proposal according to your special fertilizer production needs.
I. How do I prepare for organic fertilizer production for a small scale organic fertilizer plant?
The first one is to confirm the raw material and the handling capacity for your small scale fertilizer plan. Is it easy for you to collect chicken litters from farms around? Or you have your own farm to raise the pigs or cows? How much organic material is available for making organic fertilizer? Or how many poultry/livestock do you have on your farm? We can calculate the total weight or volume of organic material you can get and find a most matched machine model that is also affordable for your small scale organic fertilizer plant.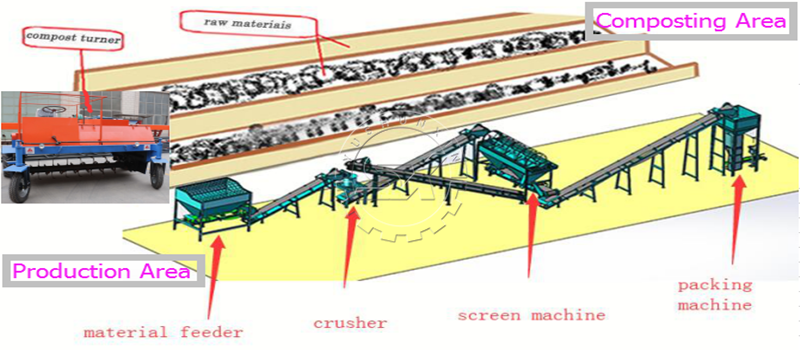 There are many factors to be taken into consideration to create a small-capacity organic fertilizer factory. They are although much less as the following than that for the large scale ones, it requires your careful consideration as well.
The second is to prepare a composting area for the fermentation for the raw manure material for your small scale organic fertilizer plant. Raw organic materials need to be composted before the fertilizer process. You can add many other kinds of raw organic materials in your animal waste material. Shunxin technical team suggests mixing poultry/livestock droppings, straws/crops waste, surface soil, rock sulfate, and NPK powder, etc. together for sufficient and balanced nutrients in the organic material mixture. We also provide Organic Fertilizer Starter for a better composting outcome for the organic material. It can as well speed up the composting process.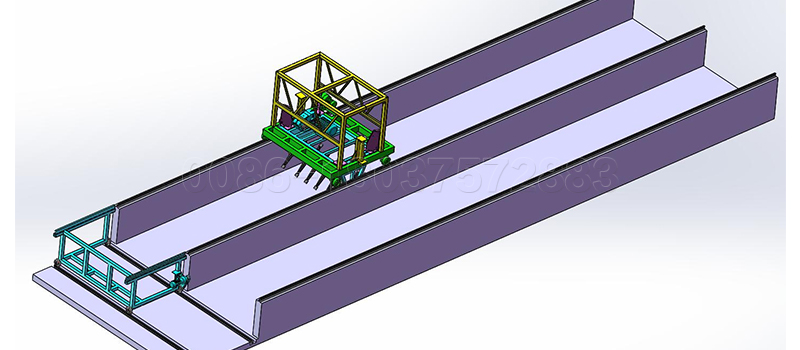 The third is to check out what final product you want from the different types of organic fertilizers for your small scale organic fertilizer plant. Powder and Granular organic fertilizers are commonly seen and applied organic fertilizers to the soil. Depending on whether the final product fertilizer you want is powder or granular, we have designed many styles that can make your different raw material ingredients into the organic fertilizer you want.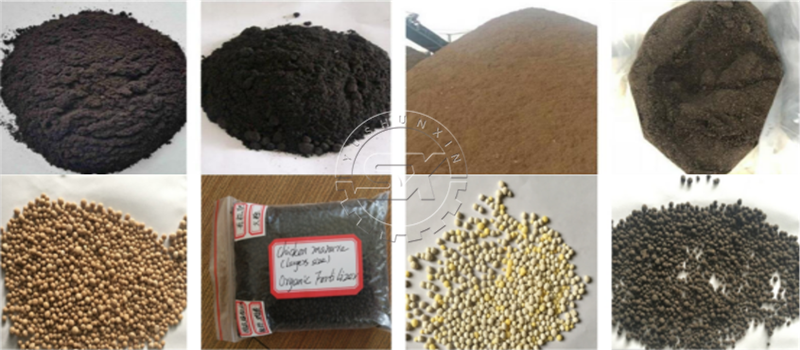 II. What organic fertilizer manufacturing machines are available for a small scale organic fertilizer plant?
1. How to dehydrate high moisture material in a small capacity fertilizer plant?
If the raw material is with too much water content, the best way to turn it into organic fertilizer is to remove the high moisture in it in the first place.
Reason 1: To remove the habitat of harmful bacteria or viruses in wet materials;
Reason 2: To meet the moisture requirement for the composting process of organic material. Combined with the amount of organic material you need to process, Shunxin machinery has many dehydration machines with different types and models for you to choose from.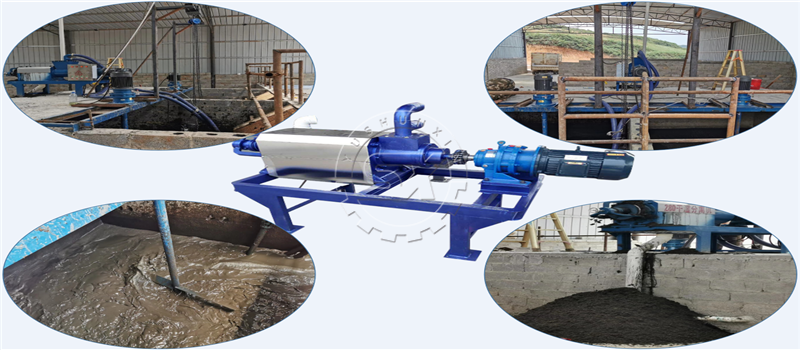 This is our Shunxin Solid-liquid Material Extrusion Separator working in Malaysia. From the picture feedback of the dewatering project, you can see that the agitator stirs in the manure pool and the pump gets the watery manure material from the pool and feeds it into the Dewatering Machine. There's an Extrusion area of the machine body with a Screen Sieve to filter out most of the water content and a Twists Auger, available to squeeze out the solid matter from the liquid fluid and discharge it outside. After the dewatering process, the water content in the raw material from above 70~80% can be treated to below 30~40%, right perfect to the composting process.
2. What can be used for making compost from organic material for a small capacity?
Below is our Shunxin Moving Organic Compost Turning Machine working in Vietnam. The raw organic material is not too much to be composted for the client in his small scale organic fertilizer plant. He collects the raw materials together once every six months as planned and stacks it up into a long pile, then drives our turning machine just on the pile to turn. Usually, the organic material pile is with a width of about 2 meters and a height of about 0.6~1 meter. The turning machine runs fast about 5~10m/min and the Turning Teeth beneath the machine body can rotate at up to 2200r/min.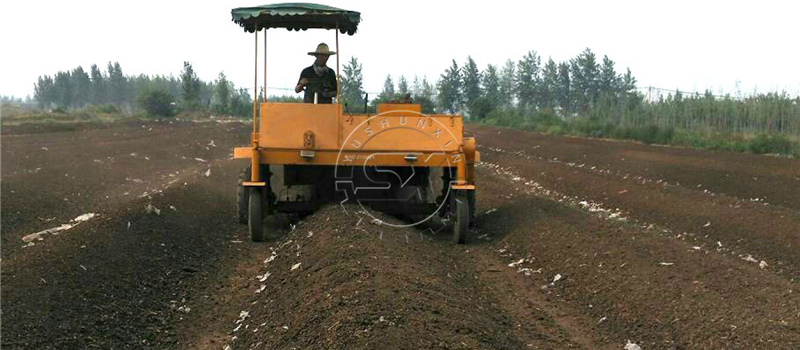 In this way, not only the turning, our Organic Material Moving Turner can mix, smash, and provide oxygen for the raw organic material during the composting period. Information from many clients that if you leave the organic raw material aside and let it get fermented itself, it will take about to 4~8 months or even longer. With Shunxin Organic Compost Turning Machine, it can speed up to about 20 days, and even 3~5 days faster if with our Organic Fertilizer Starter.
3. What is the difference between the machines to make powder and granular organic fertilizer at a small capacity?
Shunxin Semi-wet Material Crusher is used for making powder organic fertilizer. It can crush organic materials with high moisture, for example the bio-organic compost, rural straw waste, livestock and poultry droppings, etc. The minimum handling capacity is about 500kg~1ton per hour, very suitable to be applied for the crushing process in a small scale organic fertilizer plant.
Shunxin Straw Crushing Machine is our new machine type at a high standard rate of finished powder product for raw organic materials like straws, grass, branches, and leaves. Equipped with standard stainless steel sieve with just a small machine size, it operates very simply and easy, thus it is a piece of ideal powder equipment to crush such organic materials in a small scale organic fertilizer plant.
Disc Pelletizer for Small Scale Organic Fertilizer Plants
Shunxin Disc Granulating Machine is our most widely used equipment in the processing of bio-organic fertilizer granulation to make granular organic fertilizer products. It is suitable for organic materials like horse manure and sludge waste, and other materials like pulverized coal, cement and clinker, etc. The smallest scale model of this machine as commonly sold reaches to about 200~300kg/hour. We have such models with even smaller capacities, very suitable for small scale organic fertilizer plants.
III. What other equipment possibilities to support my plan for a small scale organic fertilizer plant?
As a leading supplier specializing in the production of fertilizer equipment for more than two decades, Shunxin Machinery has provided thousands of customers at home and abroad with scientific design and high-quality technical services. We are professional at how to make organic fertilizer for plants, flowers and crops with our organic fertilizer production equipment. Many models of equipment developed by Shunxin have been welcomed and satisfied by our customers.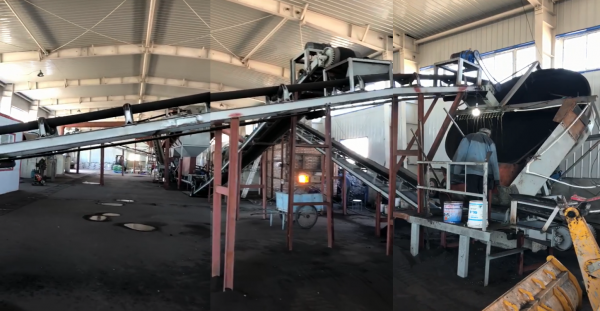 Not only the above main equipment for the dewatering, composting, powder and granular fertilizer production process in a small scale plant, Shunxin machinery produces many other types of organic fertilizer production equipment as well. For example:
Shunxin Rotary Material Screening Machine
If there are some big bricks or large stones in the small amount of raw material you have, this machine is designed to screen out the oversized particles from the rest. The screener is equipped with a stainless steel sieve with the mesh size available to be specified and customized.
Shunxin Horizontal Material Mixer
It is a semi-automatic mixing machine. We've researched and optimized it to be used to fully mix various solid or liquid raw materials. After connecting the device to the power supply, you can put various raw materials as needed from the feed port on the top of the machine body, and start the half-closed mixing in the mixing area of the machine. When the mixture reaches your mixing standard, you can manually push the joystick next to the machine body to open the outlet at the bottom of the equipment to release the evenly mixed mixture. This equipment can mix 1~3 tons of raw materials every 3~5 minutes, which is very suitable for the small scale organic fertilizer production plants.
Shunxin Air Inducing Fan
This is a small device designed by Shunxin technical team for the principle of aerodynamics for air drainage. It is usually used in the drying/cooling process of different fertilizer production lines. This equipment has a small body, saves space, and has strong wind power. You can use it to blow the light-matter in the raw material; also you can use this machine to collect the flying dust; or you can use it to wind dry the wet material as well in a small scale project.
IV. How to confirm the most suitable equipment for my small scale organic fertilizer plant?
For single-process purposes for your fertilizer production, we suggest single machines accordingly, such as the Dewatering machine for you to separate the solid material, the Screening machine to sieve out mm. You can apply the two or more machines when you have more processing needs for fertilizer production.
We'll study and find the best suitable machine or equipment group for your processing requirements on the small scale organic fertilizer plant. Your detailed information about fertilizer processing will help us understand your needs for organic fertilizer manufacturing and get the most workable solution for your fertilizer program.